Cluster Entertainment is an award winning, licensed and insured mobile DJ serving most of Virginia.
We provide a high quality service at a price that won't break the bank, and look forward to making your event a memorable success!
Weddings, Receptions, Dances, Parties, Corporate Events, Karaoke, and more!
The Music
We play a large variety of music, ranging from Top 40, to country, and the oldies we all love. Additionally, we have access to millions of songs to fit your taste in music. We subscribe to a music service to ensure we have high quality tracks, and the latest and greatest music.
Karaoke
We now offer Karaoke* so you and your guests can sing along to your favorite songs. With access to over 26,000 titles, the fun never stops.
*Karaoke requires an internet connection or cellular service at the event.
We are proud to offer high quality lighting for your event, and can scale the show to suit your individual needs.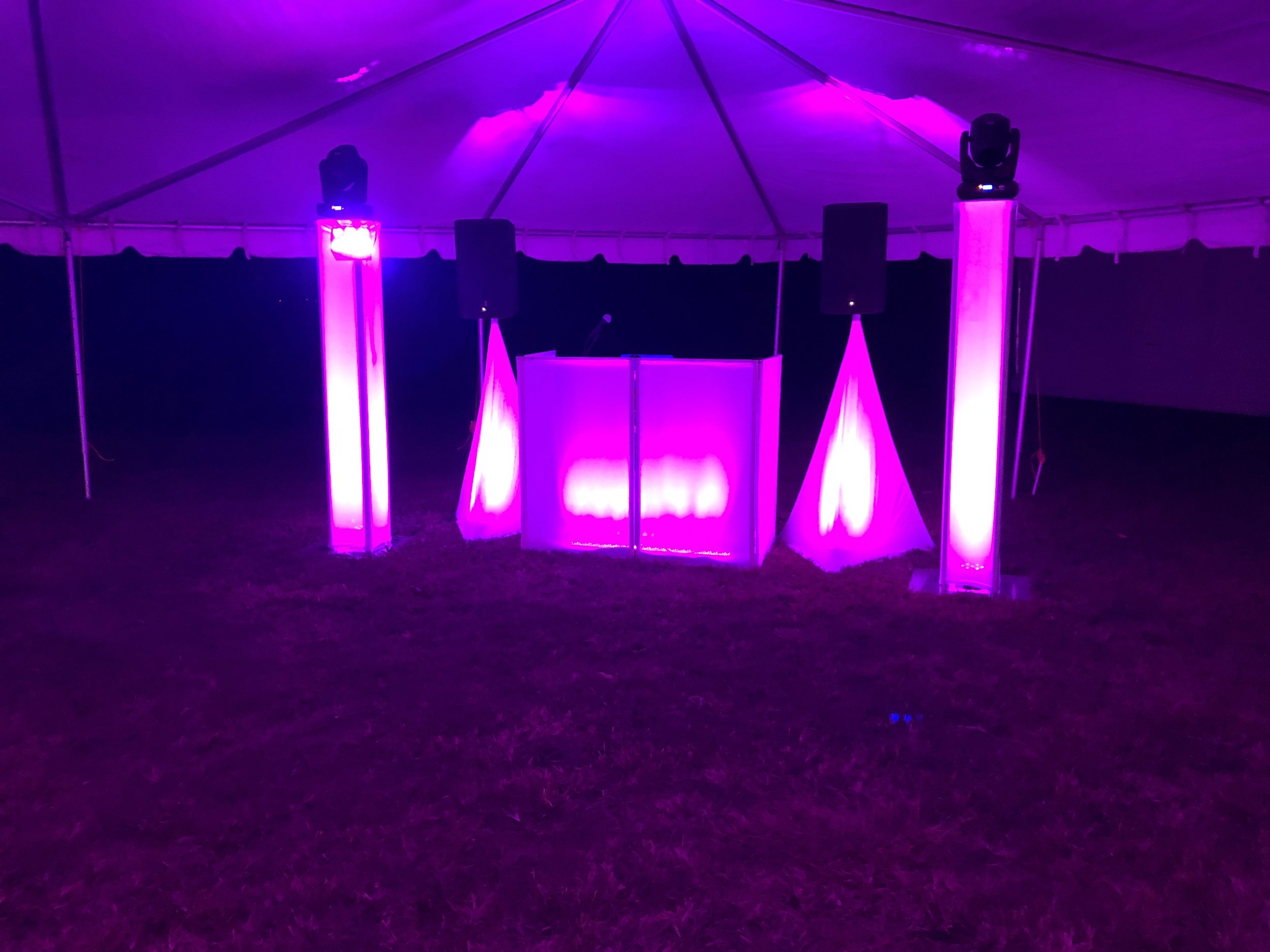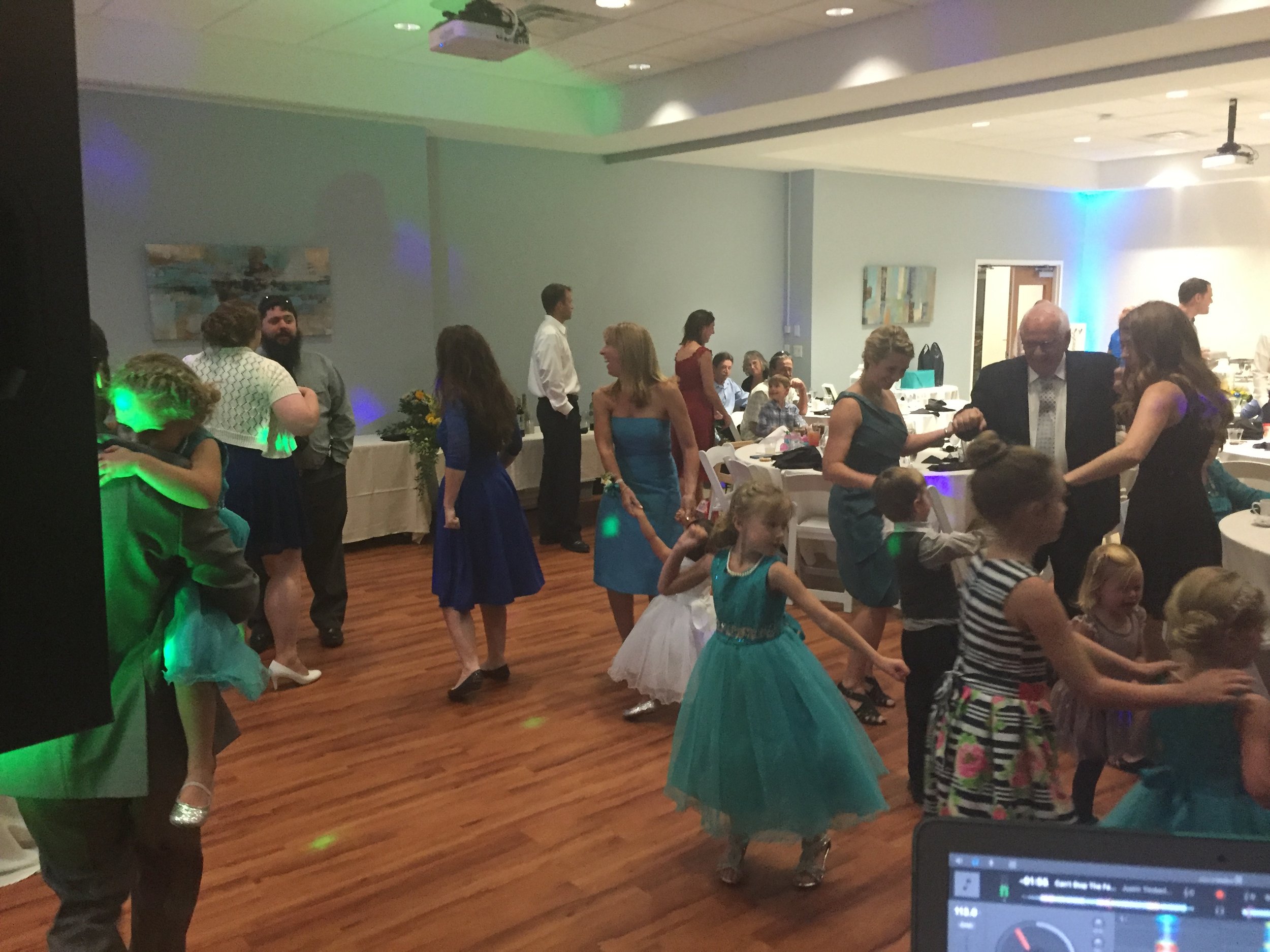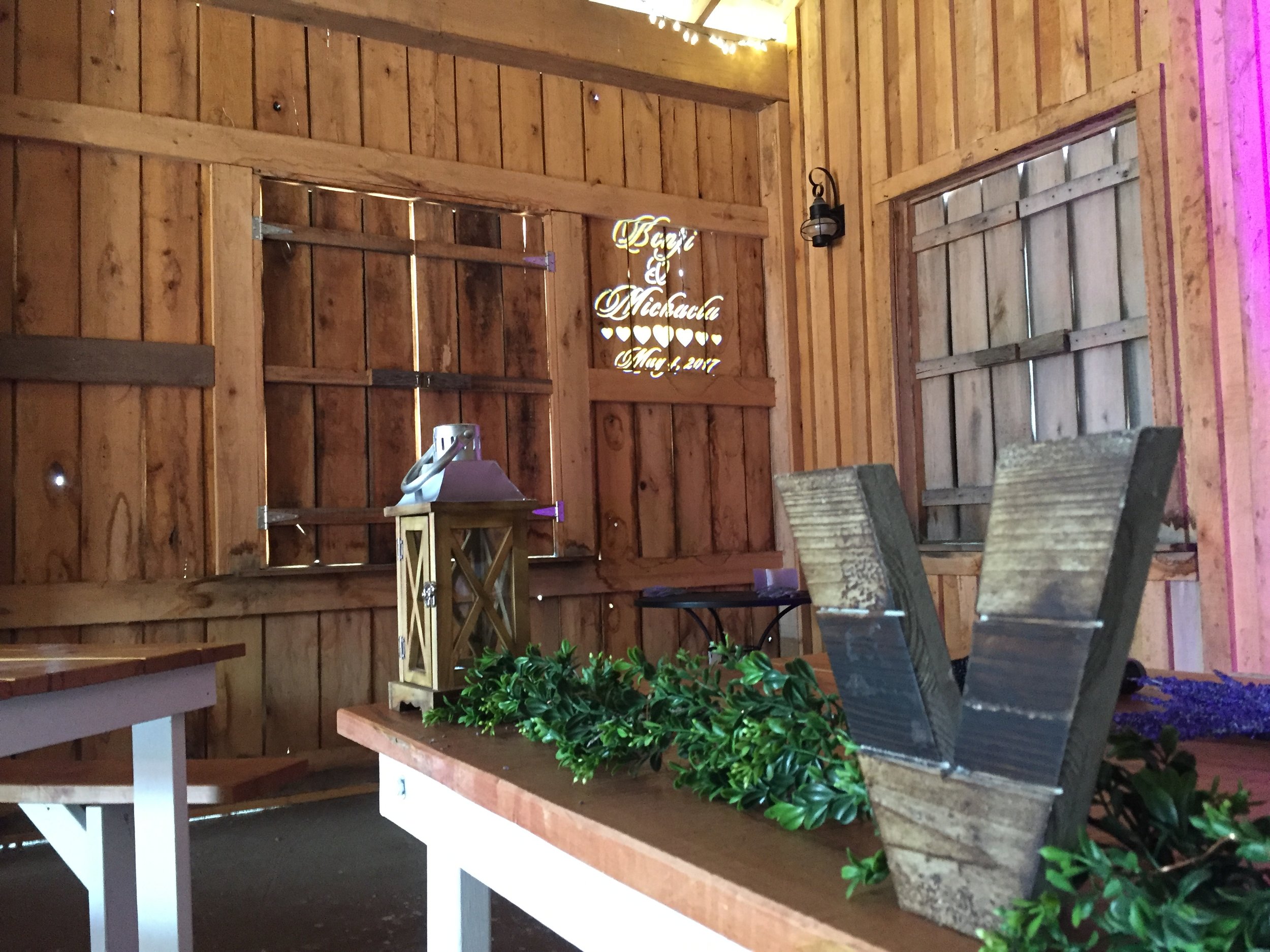 Additional Services
In addition to music, we are able to provide uplighting, a projector, and customized monograms.
Uplighting
Uplighting is a great way to add intimacy to your event. The colors can be customized to just about any color of your choice. These could be your wedding colors, or colors to match the theme of your party. Lights placed around the room at specific points can help highlight areas of interest or architectural features.
Customized Monograms
Customized monograms are a great way to add a special personal touch to your event, and are available in many different designs for just about any occasion. They can be projected on a wall, or even on the dance floor. We also have generic designs available if you don't want a custom design.